​​​
​JOHANN SCHRÖDER
CONSULTING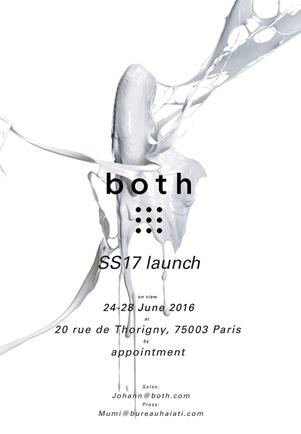 ​​

BOTH // 2017 Spring/Summer Collection
BOTH is an independent design label with an aesthetic belief of "we interpret balance".
Inspired by the history of rubber processing techniques, BOTH seeks to examine the
way rubber has influenced the development of human civilization. Rubber has been in
almost every corner of people's life in various, yet refined forms, and continues to
make big impacts on people's everyday living.


BOTH has an intensive relationship with rubber. The company has been focusing on
researching raw rubber materials and developing various rubber products since early
on, and extended its works to sports and fashion industries. Through 30 years of
dedication, the company's efforts now allow us to understand and interpret rubber on
a deeper level and highlight its artistic value.


That said, it is with a sincere intention that BOTH showcases the beauty of balance. Its
logo is selectively composed of circles in a square, further illustrating a philosophy
statement behind the brand –"in contrariety lies the balance."


BOTH's production infuses natural materials and contemporary technologies, allowing
the brand to interpret rubber in sophistication. By engaging with an extensive
selection of materials, BOTH also injects dynamic characters into carefully selected
natural rubber, elevating the design to create classic yet innovative footwear styles.


BOTH's designs take both uniqueness and practicability into consideration, fusing a
stylish aesthetic with a significant level of comfort. Clean shape lines and strong
structures highlight the balance between simplicity and ingenuity on both design and
functional aspects.


Sneaker styles range from lo to hi-tops in compositions of horse leather and rubber
uppers, rubber soles and calf hair lining. Prices range from € 270 - € 390.